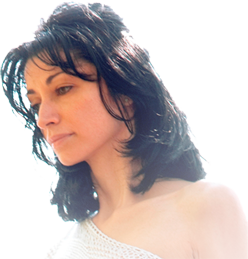 If you don't look before the dusk and beyond the dawn, you won't be able to see the sun.

27.10.2019
Can I call you?
I know it's almost midnight and I know it's been two years since Ive been silent and kept my distance but Ive been meaning to tell you things that I kept hidden in me and I need to do right by you. I want you to know that you've been in my daily thoughts ever since and that I have always respected your memory.
I want to tell you that Ive kept a diary and that you've filled my pages with all moods and modal phrasings of should have, would have, could have possibilities.
I want to tell you everything but can I start with what's been weighing on me?
See last night I saw you by some serendipity, after two years of unseen eyes and voices, my heart pounded, waiting for you to draw near and it felt surreal. You attracted me like a universe pushing strongly, spinning, unwrapping dust clouds from seeds of reality, encapsulating everything and I lost control over my own being. So I had to get away, to escape from you somehow, because I knew that hugging you again would be the end of me.
Thats not cowardice, nor glib talking. Understand that my confession to you has to do with freedom, lack of choices, wishes, warranted fears and with the worth I always wanted to give you.
So can I call you?
I know that the first thing you told me back then was how much you hated the movie Bodyguard with that "I love you, but Ill leave you" line. I know that you write about love many times and that you honour this feeling with concessions and complete devotion and that you hate half measures. Just as much as you despise extremes pushing peacefulness and balance into the abyss of chaos and disruption. Rules are meant to be broken, exceptions reinforce the canons, but in your grammar books those asterisks are just accessories of adventures, growth and learning, never killers of what was built with essence and perdurance.
I know that you came to me with the kindest smile offering me friendship and I rejected it. I must have sounded flaky or too sure of my adamant convictions. But in truth, I was too hurt, too frustrated, too upset in my damnation to never be able to kiss you. See my life is intricate and you deserve no side chair to my table. See I am not free, nor do I want to make compromises with something I want only mine and mine alone to breathe every time your lips would shape our unity. I was too bitter and I deprived myself of your eyes; eyes which haunted me ever since with the doomed taste of punishment.
How many times did I want to run to you and leave everything behind? How many times I rejected you the second after, just to have you grow inside of me like a hidden secrecy of the ultimate intimacy? Your power is addictive and I must confess that your intensity scares me. And thats what I fear the most, as I am not used to happiness and I dont know how to honour such gift.
Yet do you think that we can talk for just a couple of minutes?
I am not trying to play the proselyte just to see whats on the other side, but precluding your right from my life has abashed all those Sisyphean attempts to reach my top, or just the path I still patch with hopes and trials.
I know actions speak louder than words but sometimes words are essential when they disclose the bearings of our souls. I need to talk to you, make it right by you. Its been too, long too much stifling of the truth and too much denial of you. I miss you. Ive followed you from a distance and even though I hardly wrote a Happy Christmas, I was there with you, in all your accomplishments and failures in my absence.
Ever since I gave you that first hug on that summer night where I could feel your eyes from the opposite side and I can still remember all the details of your hair strands, it was clear to me that I will be forever different, that you claimed a place within, which I cant even label, except for the acknowledgement that is meaningful. I can't go on like this for Im consumed with both the absence and the belonging of you.
Does this make any sense to you? Perhaps one day I can explain in better words or maybe just one hug to send me straight to hell, for I deserve no paradise.
But for now, can I just call you?
(c) Soar, 2019. soaring-words.com. Picture credits: Shape of my heart, National Museum, Port of Spain, Trinidad. #soar, #soaringwords, #storypoems, #shortstories, #humanvalues, #life, #hope, #love.

03.09.2019
I am a natural killer. A natural born killer. My name is irrelevant, my size is sometimes a joke, but my force is undeniable. For I dont osculate, I kill – whenever I put my mind to it. While she…(sigh), she is a sweetheart. To define her scientifically in percentages and body masses would read like 55% love, 22.5% passion and 22.5% reason, which sometimes she forgets to implement, just like she forgets the daily water intake of two and a half litres for the safety of the gut and brain. By the way, did you know that 85% of our brain is made up of water? Nothing to do with my story; its just a pointer to show you how smart I am. For if I kill, I need to be extraordinarily skilled, shrewd and savvy. Otherwise I would be lost in the pandemonium of my world where you are sure to perish in pernicious or inane mistakes; or worse, because of lack of faith.
She, the girl accompanying my story, summoned me because of faith and her innate beliefs. Disheartened, discouraged and dismayed, she found out about me one day and ever since then shes relied on me with tenderness, with tears, with patience and with so much affection that one could almost call it clinginess, in this millennial vibe, where everybody is fine with whatever values or lack thereof defined. She wants me to appease her worries. She wants me to reciprocate feelings. And she wants me to be beside her in lifes struggles, joys and further eons of this unpredictable destiny. She trusts me with her life about it. She brings me colours to sinew my vigour, pumps up my volition and strengthens my beliefs. She even eats rainbows for lunch, breakfast and dinner as if the worlds well-being depends on apigenins, lycopines, sulphoraphanes, allicins, or hesperidins — terms which she learned only to impress the needs of my insatiable urges. For I am a master of such parlance and academic speeches. She must love me. To think that she follows the trail of my vices with an adaptogenic characteristic and proliferative curiosity that sometimes Im amazed by her perdurance and persistence. Shes always there for me.
I am part of her 90% serotonin, lying in the places of her body I love to visit. For shes appealing to my senses and sometimes I wish she knew that she is amazing. She doesnt know it, but she dreams, incepts and implements, making me her most precious reality. Me, who cares more about phytoncides, ions and abstract theories, rather than the simplicity of settling down and watching her favourite movie. Its that movie on redemption and hope, the one I also love, but sometimes I pretend to forget, before she makes me forget that I pretend. I know all of her faith quotes, as much as she knows my Sisyphus philosophies and difficult attempts to restore harmony.
And so, I move around, leave, come back, get busy and sometimes lose myself in myriads of useless gatherings where my purpose is forgotten for the instant pleasure of foreign bodies and organisms.
They laugh and think that Im the pleaser of the season. Yet they all seem to forget that I am a natural killer. A natural born killer, creating apoptosis around me. She alone knows the greatness of my inner force. She is a sweetheart. And I ..can make this sweetheart happy.
(c) Soar, 2019. soaring-words.com. Picture credits: pixabay.com. #soar, #soaringwords, #storypoems, #shortstories, #humanvalues, #life, #hope, #love.

07.07.2018
Time is in everything. It encapsulates space and completes fates constraints where four seconds earlier or four months later may mean a totally different path of destiny. And dont we wish it had been different! It presides over the doings and the undone with precise irresponsibility. For it never bears one, it just casts its causes and effects upon ourselves to carry for months, years or a lifetime until we are able to heal its irregularities. If we can.
And when we rebel against it, when we dont accept its misfits unto our serenity, when we fight with hope, patience and faith to change those pointers of a clock our way, we still might end up hurt during the process. While it, it never feels contrite.
Time with you has a different dimension, he said to me once. And I didnt understand what he meant back then. For I have loved and hated this notion with the same intensity, every time my car speeded up like a Ferrari to meet him and slowed down like an old carriage after dropping him off to a station. I have strived all my live to cheat on time, disregard it, disrespect it, shrink it and expand it to the expanse of my beliefs that freedom and feelings must interlace unscathed in harmony, without any constriction of time, timings, minutes or other extensions subdued to it. Many times I failed, other times it failed me. And most times my mind wouldnt give up without a fight against its volatile negligence. At least if I fell or hit the wall of hardships, I knew that those bruises were my cause for an outcome worthy of the cause.
They say it takes seven years to change the cells of your body and to get a new one. They also say that seven years of presence in somebodys life is a guaranteed sign of permanence. I guess when they change bodies together with you and they've seen all of your atoms, they might as well stay. But time should not define so easily over the frames of fitting. For it's not the skin-change that matters, it's what lies beneath. And sometimes one second is enough to know that one mole on a persons hand or a smile right after a kiss will stay for ages, over time and reminiscences.
We have a history, time and me. And I want to believe that its not it writing me, but me writing it. Full of nows, cleaned of nos, spiced with alacrity and dominated by passion in tune with the persistent hope that time itself exists mainly for joys to be lived. I dont want it to linger in the corners of woes and disappointments. I dont relinquish my space in its extent for negative thoughts and intents. In time, weve grown together the habit of coping with one another so that it persists in the shapes I give it when I think of it with intensity, adding fillers of smiles, caring thoughts, and keeping abreast my trust despite its odds.
I am not sure if I have fooled time or it fooled me by making me think I would win in front of it. But there is one thing I am sure of: every time it comes around with its ground rules to challenge me, I give it my best to use it fully so that I make out of those coincidences happenstances and that I can show him, afar or nearby, that he is appreciated.
And who knows, maybe I do fool itor as he says, I make a different dimension out of it.
(Soar, soaring-words.com, Picture credits: emp-online.com and Warner Bros. Entertainment, HP Publishing Rights)
#soar,#soaringwords, #time, #hope, #respect, #appreciation, #trust, #care.