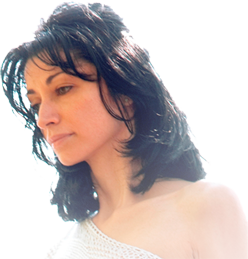 If you don't look before the dusk and beyond the dawn, you won't be able to see the sun.

07.07.2018
Time is in everything. It encapsulates space and completes fates constraints where four seconds earlier or four months later may mean a totally different path of destiny. And dont we wish it had been different! It presides over the doings and the undone with precise irresponsibility. For it never bears one, it just casts its causes and effects upon ourselves to carry for months, years or a lifetime until we are able to heal its irregularities. If we can.
And when we rebel against it, when we dont accept its misfits unto our serenity, when we fight with hope, patience and faith to change those pointers of a clock our way, we still might end up hurt during the process. While it, it never feels contrite.
Time with you has a different dimension, he said to me once. And I didnt understand what he meant back then. For I have loved and hated this notion with the same intensity, every time my car speeded up like a Ferrari to meet him and slowed down like an old carriage after dropping him off to a station. I have strived all my live to cheat on time, disregard it, disrespect it, shrink it and expand it to the expanse of my beliefs that freedom and feelings must interlace unscathed in harmony, without any constriction of time, timings, minutes or other extensions subdued to it. Many times I failed, other times it failed me. And most times my mind wouldnt give up without a fight against its volatile negligence. At least if I fell or hit the wall of hardships, I knew that those bruises were my cause for an outcome worthy of the cause.
They say it takes seven years to change the cells of your body and to get a new one. They also say that seven years of presence in somebodys life is a guaranteed sign of permanence. I guess when they change bodies together with you and they've seen all of your atoms, they might as well stay. But time should not define so easily over the frames of fitting. For it's not the skin-change that matters, it's what lies beneath. And sometimes one second is enough to know that one mole on a persons hand or a smile right after a kiss will stay for ages, over time and reminiscences.
We have a history, time and me. And I want to believe that its not it writing me, but me writing it. Full of nows, cleaned of nos, spiced with alacrity and dominated by passion in tune with the persistent hope that time itself exists mainly for joys to be lived. I dont want it to linger in the corners of woes and disappointments. I dont relinquish my space in its extent for negative thoughts and intents. In time, weve grown together the habit of coping with one another so that it persists in the shapes I give it when I think of it with intensity, adding fillers of smiles, caring thoughts, and keeping abreast my trust despite its odds.
I am not sure if I have fooled time or it fooled me by making me think I would win in front of it. But there is one thing I am sure of: every time it comes around with its ground rules to challenge me, I give it my best to use it fully so that I make out of those coincidences happenstances and that I can show him, afar or nearby, that he is appreciated.
And who knows, maybe I do fool itor as he says, I make a different dimension out of it.
(Soar, soaring-words.com, Picture credits: emp-online.com and Warner Bros. Entertainment, HP Publishing Rights)
#soar,#soaringwords, #time, #hope, #respect, #appreciation, #trust, #care.

09.06.2018
Message no. 1. Place: Berlin. Time: midnight. Protagonist: he.
Message no. 2. Place: Berlin. Time: midnight. Protagonist: she.
*
I thought I would write a few words to you. I saw you today and, you looked great, as always.
I thought I would write a few words to you. I saw you today and, you looked wonderful, as always.
I missed you but hugged you with a detached air, turning my cheek away from you. I am sorry I am too weak, or maybe too childish to show you that youre meaningful.
I missed you and I think I hugged you for too long, feeling my cheek redden with embarrassment. I am sorry, but your presence makes me strong and I cant stop my care bursting out with joy.
Your eyes, there's something about them that makes me too attracted to you. And time, when spent with you, gains a different dimension, making me forget my place in this world.
Your smile, there's something about it that makes me feel happy. And time, when spent with you, I feel it stops to watch us grow and makes me forget my place in this world.
I feel that you know me so well. You know all the roles I need to play every day, my words, my favourite quotes and my secret flaws more than any other woman in this world. And yet you're still here and I wonder why I havent sacred you away.
I feel that you know me so well. You know all the roles I need to play every day, my words, my favourite quotes, my secrets and my flaws more than any other man in this world. Thats why I am still here unafraid to explore more, for a great imperfect growth.
You see, my past is full of expectations and abandonment from others.
You see, my past is based on innocence and hope two values Ive kept safe, despite all superficial attempts to hurt and to destroy the essence of my love.
And my future…well, I see myself small and bald in it, and I fear you will leave me for some fancy doctor with shiny teeth. I fear you will abandon me.
And my future…well, I see myself crossing the street holding your hand at 90. As you always guide me when I am lost and you care for my clumsiness. No fancy doctor could take your charm away.
I cant get too close to you and I cant love you…for I dont want to lose you, too. Maybe if I leave this city, it would be better for us both, as we'll just ignore fate and call it off with an it is what it is quote.
I cant wait to come closer to your dreams, say yes to wishes and have a chance to love you finally. Fate gave us this city but I am willing to leave it for an "it is what we make of it" possibility.
And then time will just give us further chores, buddies to chat about insignificancies, arms to rest our sorrows in, and drinks to forget that we wanted to be loved.
And then time will just smile at our accomplishments, good friends' company, great little things and travels to enrich our universes. Thats how I see us growing.
I saw you today and you looked amazing, like you always make me feel. I miss hugging you dearly. I think Id better leave this city.
I saw you today and you looked wonderful. I miss hugging you dearly. Lets meet tomorrow in the city.
*
Two messages intersected in a night at the exact same time when two people confessed each others hearts. While time stood by and smiled.
(Soar, soaring-words. Picture: sameness. Picture credits: eskipaper.com)
#soar, #soaringwords, #communication, #time, #hope.

31.05.2018
There are two types of love givers: those who give love in exchange for the love they receive and those who give it in the hope that one day it will be requited. The second type is harder as it feels like an expectancy, even though it is richer and more loyal than the former. The former is not an initiative, it is a sheer extension of somebody elses feelings. A reply, a reaction, a smouldered heart. The latter is an engine. An endeavour, despite all odds, not to give up on that marvel which is nurtured only by occasional memories, unbridled passion and daydreaming. It is the inception of love. Unconditionally strong, like a seed in a womb expected to conceive a human after 9 months of diligence. Except that in this case, the 9-month outcome is not guaranteed. Nothing is guaranteed; just the hope that somewhere in the universe karma and other deep notions of unexplainable happenstances and serendipity would grant that love with its fulfilment.
Sometimes, the former, who plays by the rules of give and take with better marketing skills, is happier, sooner. While the latter, who constantly breeds love from the roots of values, with attributes often astray from social constraints while faithful to the individual imprints, remains suspended, undefined, boldly defying the constructs of the human mind. For there are things that the human mind doesnt understand, yet the same things are meant for the heart to fully comprehend.
And then there is the addressee who receives these types of love. Occasionally, life dramas give them both to one, within a complex matrix unable to fix measurements of time. While the two lovers, the sidewalk, with pre-arranged signs, and the lane, faithful to the truth inside, are the ones to make the triangle fit the circle of life. A circle which becomes a spiral, once the dues towards the first have been honoured and consumed, so that the latter can breathe. For, no matter the short shape of one or the long manifest of the other, it is clear that, if the sidewalk gets most of the footsteps, it is the untethered lane bringing out the worth.
While the universe never really stands by, nor is indifferent to wasting undaunted particles of hope, but it conspires with delay and an unhurried delight to safeguard and protect that fight, without protective means bar a bare heart, which keeps the deepest love alive. Hopefully, after nine months, five years or 346 pages, that seed in the womb will be fulfilled. For hope is a good thingand no good thing ever dies. (Shawshank Redemption).
(Picture credits: webitmag.it, Soar, soaring-words.com, 2018.)
#soar, #soaringwords, #luchettidamore, #lovetypes, #souldiary, #love, #hope.