After her débuting "passionate description of love and emotions with an aesthetic flavour", Into Earth, Wind and Fire, Soar continues her quest of "grasping today in search of tomorrows" with a second chapter of poetical thinking dedicated to time and space, the four-dimensional continuum of the universe, regent over life and humans.
Through metaphors, symbols and parallel vistas, the author questions the possibility of placing love as a fifth dimension in the blending harmony of the dictating forces measuring our pace of life. Thus, time and space are envisaged with a new perspective, through the mirror of love and its core of passion, with its own "measuring" conventions in order to eventually give a different value to life, spanning from a newborn cry to the wrinkles of senectitude.
A less-personal, "from-inside-out" approach but a strong, general, "from-outside-in" appeal to introspection and consideration, in the pursuit of harmony, true values and bliss.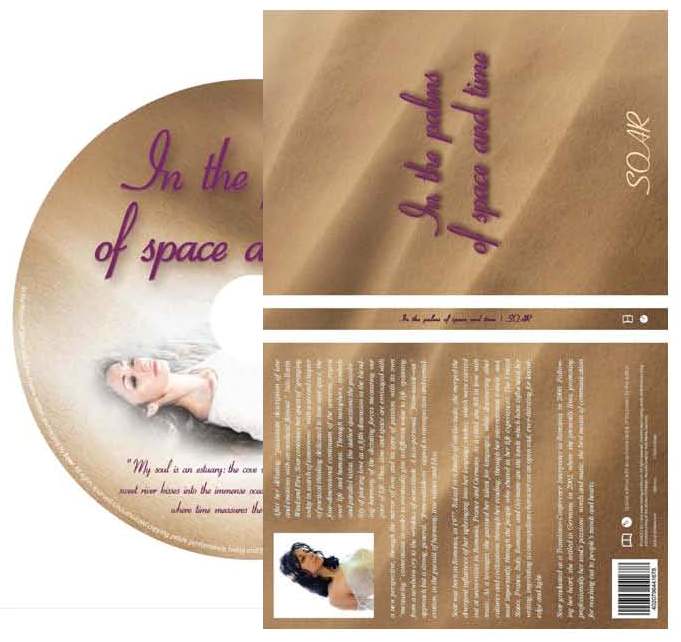 OUT NOW via our Contact page with a special offer.
Available on Amazon.de and the German Media Stores starting with September 2012.
Available as an audio book (mp3 download) on Amazon.de and iTunes starting with December 2012.
[For a presentation into German, Italian, French or Romanian, please click on the correspondent language.]