Soar completes her poetical trilogy of love with a last chapter dedicated to the supreme attributes of care, passion and truth. From both an inner and an outer perspective, captured in a web of symbols upon antique or avant-gardist canvasses, the colours are the blending protagonists who shade and unveil emotions from reality to fairy tales, in down-to-earth depictions and magical atmospheres. Like a painter on the quest for truth beyond its setting, with the paintbrush of hopes and beliefs, the author faithfully pursues, throughout hazards of the universe and the constraints of the human mind, the rainbow's droplets of light to finally reach its outmost colourful manifestation on a midday sky, where sun and rain intertwine: the truth has been poetically shaped. Love wins.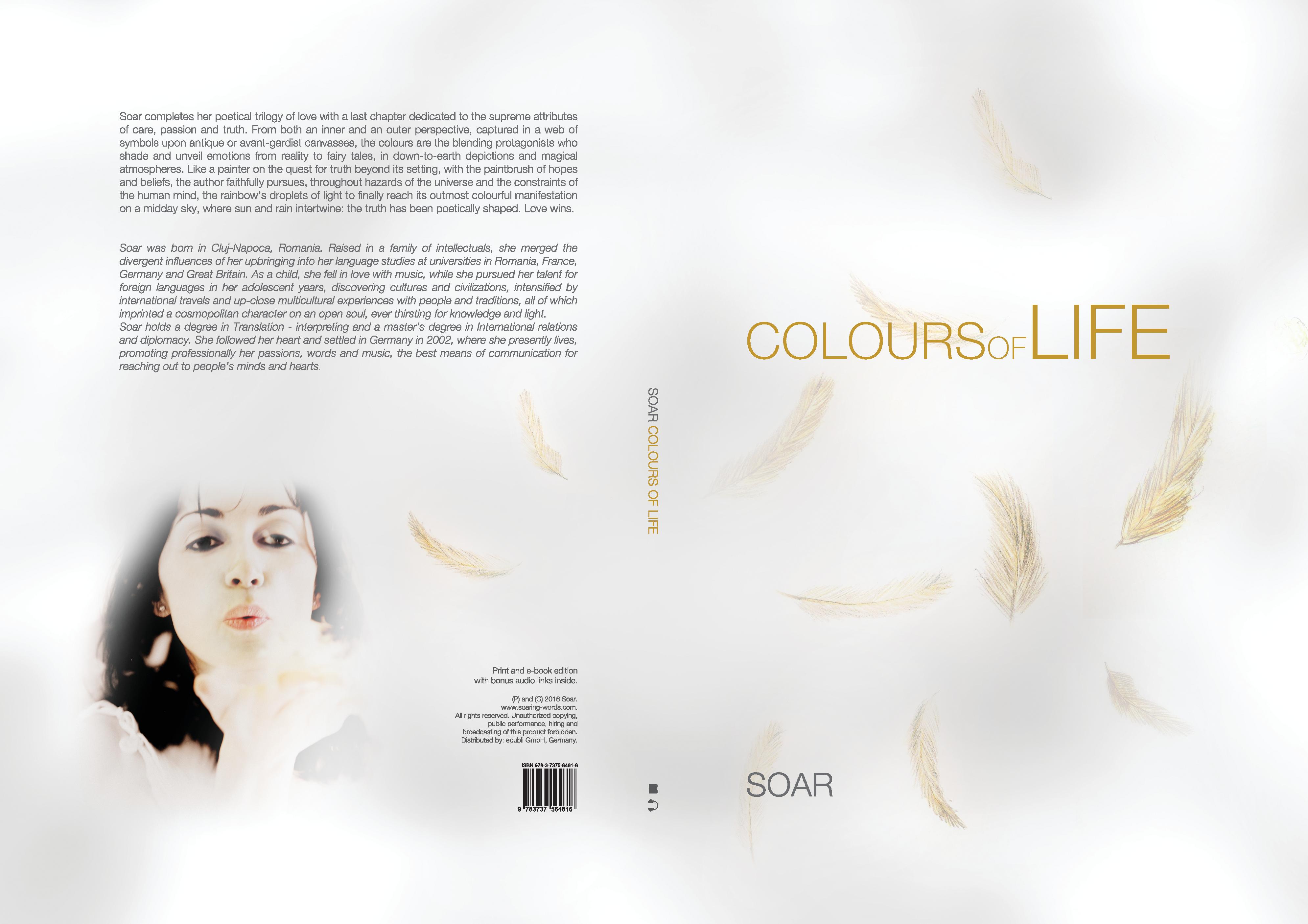 OUT NOW via our Contact page.
Also available on Amazon and iTunes as a Kindle Edition and iBook.
[For a presentation into German, Italian, French or Romanian, please click on the correspondent language.]