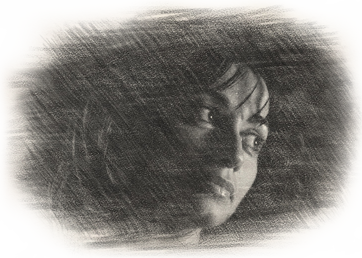 In our life's journey, sometimes we lose ourselves in a soft breeze, a sparkling drop of dew, a grain of sand, or the tender caress of sunshine, but strengthened by time, we perceive the origins of the universal elements within the depths of our souls.
News

+see more News

About

[For a presentation into German, Italian, French or Romanian, please click on the correspondent language.] Soar is an international artist living in Be...
+more

Gallery

+more
After her débuting "passionate description of love and emotions with an aesthetic flavour", Into Earth, Wind and Fire, Soar continues her quest of "grasping today in search of tomorrows" with a second chapter of poetical thinking dedicated to time and space, the four-dimensional continuum of the universe, regent over life and humans.
Through metaphors, symbols and parallel vistas, the author questions the possibility of placing love as a fifth dimension in the blending harmony of the dictating forces measuring our pace of life. Thus, time and space are envisaged with a new perspective, through the mirror of love and its core of passion, with its own "measuring" conventions in order to eventually give a different value to life, spanning from a newborn cry to the wrinkles of senectitude.
A less-personal, "from-inside-out" approach but a strong, general, "from-outside-in" appeal to introspection and consideration, in the pursuit of harmony, true values and bliss.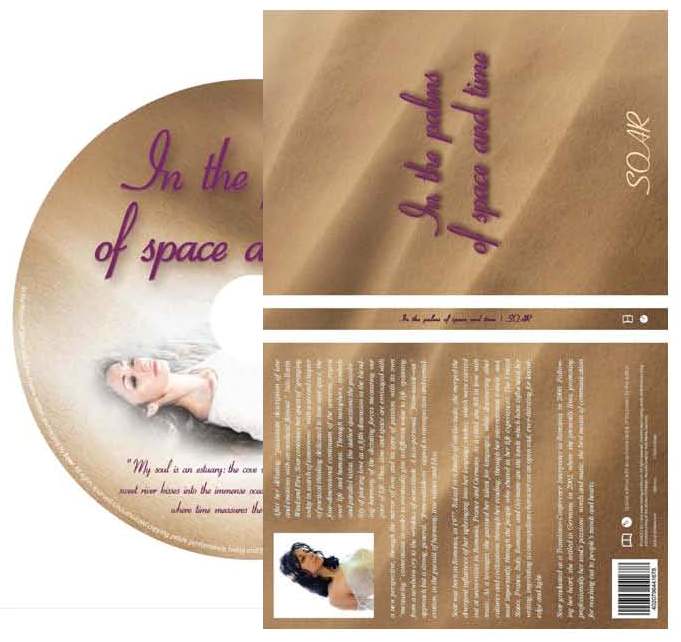 OUT NOW via our Contact page with a special offer.
Available on Amazon.de and the German Media Stores starting with September 2012.
Available as an audio book (mp3 download) on Amazon.de and iTunes starting with December 2012.
[For a presentation into German, Italian, French or Romanian, please click on the correspondent language.]







Soar makes her literary debut with a book of poems about emotions and love. Using multiple layers of metaphor and simple to complex language, the author renders a soulful presentation of the merging of passion with the eternal universal elements into a final expression of love.
As deep forests, energetic rivers, whirling winds, and sun-drenched skies –feelings are depicted in fine detail, following the universal cycle of birth, rise, climax and fall to find rebirth in the light of hope and wisdom.
The message of "soul and love" emanating from every page is what the author identifies with, in her long, crystalline "course towards the deep blue sea of eternity" until she finds within herself the gems of the values she has been seeking.
A book to read. A book to feel.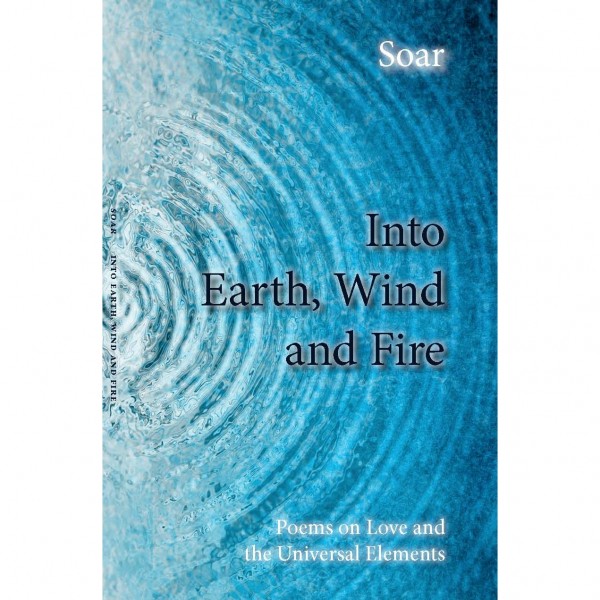 To order via our Contact page , Amazon.de or Amazon.com.


[For a presentation into German, Italian, French or Romanian, please click on the correspondent language.]