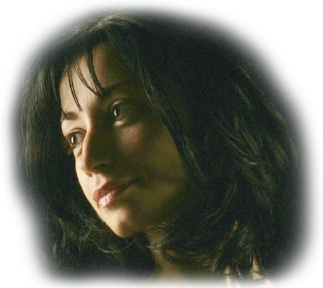 I never used words to cover my flaws, but rather to reveal my soul.

25.11.2019
Dear you,
You dont know me, but I saw you the other day handing out flyers at the corner of a venue, with sparkles of conviction in your eyes and gestures of faith in your hand. I didnt catch the words, but your body language told me that words matter. Sharing words matters. Sharing words that matter matters. So I picked up a flyer from the dust, twirled by the wind just before your flip-flops crossed my path, leaving a smile fading in the dim light of a debonair flair intermingled with that art: on the walls, on your counter-hype clothes, on that woke debates ensued from those manifests.
All these details shape you in my eyes as a millennial, so Id rather watch my vocabulary, learn vernaculars and apply euphemisms, in a post-truth age and heightened states of awareness on all levels, from the Kardashians coke during protests to the LGBT representation in Harry Potter books, where jokes become micro-aggressions, compliments are subconsciously biased, uniqueness needs to become inclusive, feminism is not enough if its not intersectional, veganism has its own woke-abulary and places are not cool, unless they are called safe spaces. Things are no longer discussed, they are unpacked, dissected, redefined in multifaceted layers of systems and I am almost feeling bad for being a girl who likes a guy in the regular old-fashioned style, without the need for trans-, cis-,-centric, prefixes and suffixes added to it.
Is it ok if I just want to know you from within, without political labels and activist social stances to it?
Let me tell you a little bit about myself: I dont think I am millennial, nor too advanced on the woke-osity, even if I am not denying agency to social problematics, historical truths, power differentials and inequalities. I am in between generations, which has helped me to cherish the assets and values from both and to navigate my way towards the next statistical outcome: the generation W is going to be lit:).
My passion for cultures has allowed me to share my writings with diverse audiences, enjoy up-close experiences and explore my versatility, without casting shadows, but rather shedding light onto anything worth sharing.
I love to chill but I dont do the Netflix thing, I am tight with fun, but I am not too pump on abusing my freedom in clubs, just because we're in Berlin and that's the hype of enjoying life. I dont do yoga because its the trend, I dont introvert my love because I already have a pet, I like words that matter and I dont rise to debates if I hear an exotic compliment. High key, I am all about hashtag #hope and hashtag #love as a political stance, if I were to be defined, in this world where we need to be one to survive.
I wonder what you are like beyond those inclusive terms, which come with every newly woke starter-pack, asserting virtuosity in our micro-universes.
I would like to know where you come from….not where you're from from, but rather which landscapes you roamed as a child while wishing to be an astronaut, and which was the language of your dreams.
I wonder what moves you and what stops you, if your hopes are wide shut, or how was the kiss you gave last time. I wonder if you make your parents proud and if you are humble enough to appreciate the three sentences of life: I love you, Thank you, and I apologize.
I wonder which line of a song makes you sigh and if you would help a ladybug find its way in spring, before writing 40 petitions about plastic. I wonder about what makes you smile and your last thought before you go to sleep. I wonder if you are too woke to enjoy the simple things…..
I wonder if your favourite quote is academic or rather sensitive. I wonder if you use B.A.E., G.O.A.T and emojis on most Facebook entries and if coolness defines you from inside-out instead of from outside-in. I wonder if you move a smile or a life with your words and if you give love to chance or give love a chance instead. I wonder what is beyond the tall, dark and handsome silhouette in flip flops, handing out problematic manifests.
See, I saw you sharing words, with sparkles of conviction in your eyes, killing my song softly, and I wonder…..if you want to hashtag #happiness with me.
Respectfully,
me
(c) Soar, 2019. soaring-words.com. Picture credits: Shape of my heart, National Museum, Port of Spain, Trinidad. #soar, #soaringwords, #storypoems, #shortstories, #humanvalues, #life, #hope, #love.

19.11.2019
All I Want for Christmas – The coolest night of arts
Mission Statement:
This is a yearly charity event intertwining various forms of arts with the purpose of creating a culturally diverse tapestry of thought-provoking expressions, up-close colourful emotions and positive in-depth gestures, leaving imprints of perduring essence in all the ensuing undertakings.
Some of Berlin's coolest artists will gather together to present their witty pieces in an atmosphere of fun and good times to end the year on a long awaited and much needed positive note.
All profits of this event will be donated to the Child support and development programs to facilitate children's access to clean water and education. Specifically, the creators of this event plan to help with the financing of water pumps to provide clean water for about 250-500 people in a disadvantaged village.
This is a multi-gender, multi-ethnic and multi-cultural event meant to bring joy and good times. Join us in this incredible beauty, share in the passion and help us perpetuate hope!
Live Acts:
Poetry
Dance
Spoken Word
Comedy
Storytelling
Music
MC: Tyrone Stallone
DJ: Lauty
Artists in alphabetical order:
Abstrak Jaz (soul music)
Carmen Chraim (comedy)
Cedric Till (rap, hip-hop)
Denise Pereira (poetry)
Flor Khan (spoken word)
Izzy Choudhary (rap, hip-hop)
Joe von Hutch (comedy)
Jules Oakes (comedy)
Kevin Groen (spoken word)
Leander Jones (music)
Naniso Tswai (spoken word)
Soar (story poetry)
Soraida (dance)
Doors open at 7:30 pm
Entry donation: 7-10 euros (via PayPal in advance or at the door).
(Via PayPal: send 7 or 10 euros to orders@soaring-words.com with subject line All-I-want+Charity+Your-Name. You will be given a code to present at the door. The code can be transmitted to another person in case you cant make it to the event.)
Charity beneficiary: unicef.de (Child support and development program Water pump project Water and Hygiene Theme)
———————————————————-
An initiative by (c)Soar, soaring-words.
Curated by: soaring-words.com, WickedProjects, Soul-in-the-City.
Hosted by: Engels Caf, Neuklln, Berlin.
Event link: https://www.facebook.com/events/1353272704825908/
https://www.eventbrite.com/e/all-i-want-for-christmas-tickets-82861626355?utm-medium=discovery&utm-campaign=social&utm-content=attendeeshare&aff=escb&utm-source=cp&utm-term=listing

27.10.2019
Can I call you?
I know it's almost midnight and I know it's been two years since Ive been silent and kept my distance but Ive been meaning to tell you things that I kept hidden in me and I need to do right by you. I want you to know that you've been in my daily thoughts ever since and that I have always respected your memory.
I want to tell you that Ive kept a diary and that you've filled my pages with all moods and modal phrasings of should have, would have, could have possibilities.
I want to tell you everything but can I start with what's been weighing on me?
See last night I saw you by some serendipity, after two years of unseen eyes and voices, my heart pounded, waiting for you to draw near and it felt surreal. You attracted me like a universe pushing strongly, spinning, unwrapping dust clouds from seeds of reality, encapsulating everything and I lost control over my own being. So I had to get away, to escape from you somehow, because I knew that hugging you again would be the end of me.
Thats not cowardice, nor glib talking. Understand that my confession to you has to do with freedom, lack of choices, wishes, warranted fears and with the worth I always wanted to give you.
So can I call you?
I know that the first thing you told me back then was how much you hated the movie Bodyguard with that "I love you, but Ill leave you" line. I know that you write about love many times and that you honour this feeling with concessions and complete devotion and that you hate half measures. Just as much as you despise extremes pushing peacefulness and balance into the abyss of chaos and disruption. Rules are meant to be broken, exceptions reinforce the canons, but in your grammar books those asterisks are just accessories of adventures, growth and learning, never killers of what was built with essence and perdurance.
I know that you came to me with the kindest smile offering me friendship and I rejected it. I must have sounded flaky or too sure of my adamant convictions. But in truth, I was too hurt, too frustrated, too upset in my damnation to never be able to kiss you. See my life is intricate and you deserve no side chair to my table. See I am not free, nor do I want to make compromises with something I want only mine and mine alone to breathe every time your lips would shape our unity. I was too bitter and I deprived myself of your eyes; eyes which haunted me ever since with the doomed taste of punishment.
How many times did I want to run to you and leave everything behind? How many times I rejected you the second after, just to have you grow inside of me like a hidden secrecy of the ultimate intimacy? Your power is addictive and I must confess that your intensity scares me. And thats what I fear the most, as I am not used to happiness and I dont know how to honour such gift.
Yet do you think that we can talk for just a couple of minutes?
I am not trying to play the proselyte just to see whats on the other side, but precluding your right from my life has abashed all those Sisyphean attempts to reach my top, or just the path I still patch with hopes and trials.
I know actions speak louder than words but sometimes words are essential when they disclose the bearings of our souls. I need to talk to you, make it right by you. Its been too, long too much stifling of the truth and too much denial of you. I miss you. Ive followed you from a distance and even though I hardly wrote a Happy Christmas, I was there with you, in all your accomplishments and failures in my absence.
Ever since I gave you that first hug on that summer night where I could feel your eyes from the opposite side and I can still remember all the details of your hair strands, it was clear to me that I will be forever different, that you claimed a place within, which I cant even label, except for the acknowledgement that is meaningful. I can't go on like this for Im consumed with both the absence and the belonging of you.
Does this make any sense to you? Perhaps one day I can explain in better words or maybe just one hug to send me straight to hell, for I deserve no paradise.
But for now, can I just call you?
(c) Soar, 2019. soaring-words.com. Picture credits: Shape of my heart, National Museum, Port of Spain, Trinidad. #soar, #soaringwords, #storypoems, #shortstories, #humanvalues, #life, #hope, #love.